Welcome to the Hintock Branch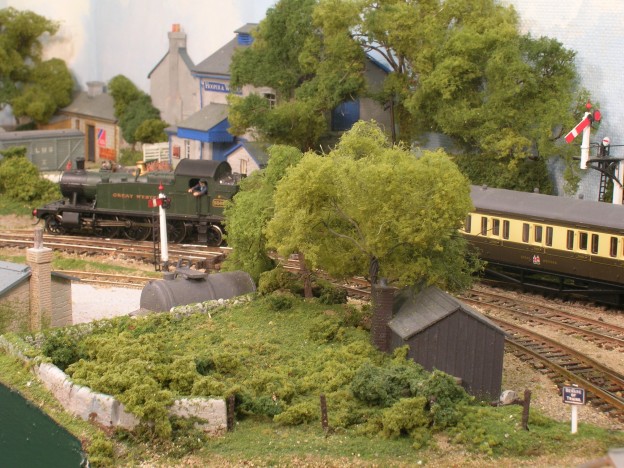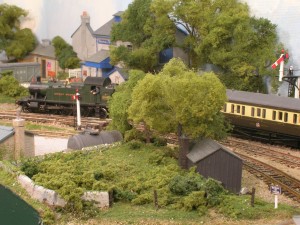 I conceived and built my Hintock Branch model railway so I could operate a joint Great Western Railway and Southern Railway branch set in Dorset. And on it to run trains representing everyday workings.
This is the story; why, where, when and how. It goes a long way back, and starts with the late Peter Denny.
His articles in RM about his Buckingham Branch introduced me to the concept of realistic working, and in a credible setting.
My approach was similar. I created the market town of Hintock Redux, Dorset. Then it naturally followed  what would be the nature of the branch that served it, the types of passenger and goods services, and the from and where to. Next, I considered the geography, history and period. My knowledge and imagination also played a part.
As important are the remembrances of times past, of when a boy in Dorset I spent summer days happily watching GWR Prairies and Panniers hauling trains of brown and cream coaches or busily shunting.  Equally appealing to my eye were SR O2's and passenger trains of ex L&SWR gated stock. Its a little of that I sought to realize in creating Hintock. Perhaps, it was those very happy days as a child that lies behind it all, my desire to model railways, and create Hintock in particular. With Hintock Branch imagined and built, I consider my goals fulfilled.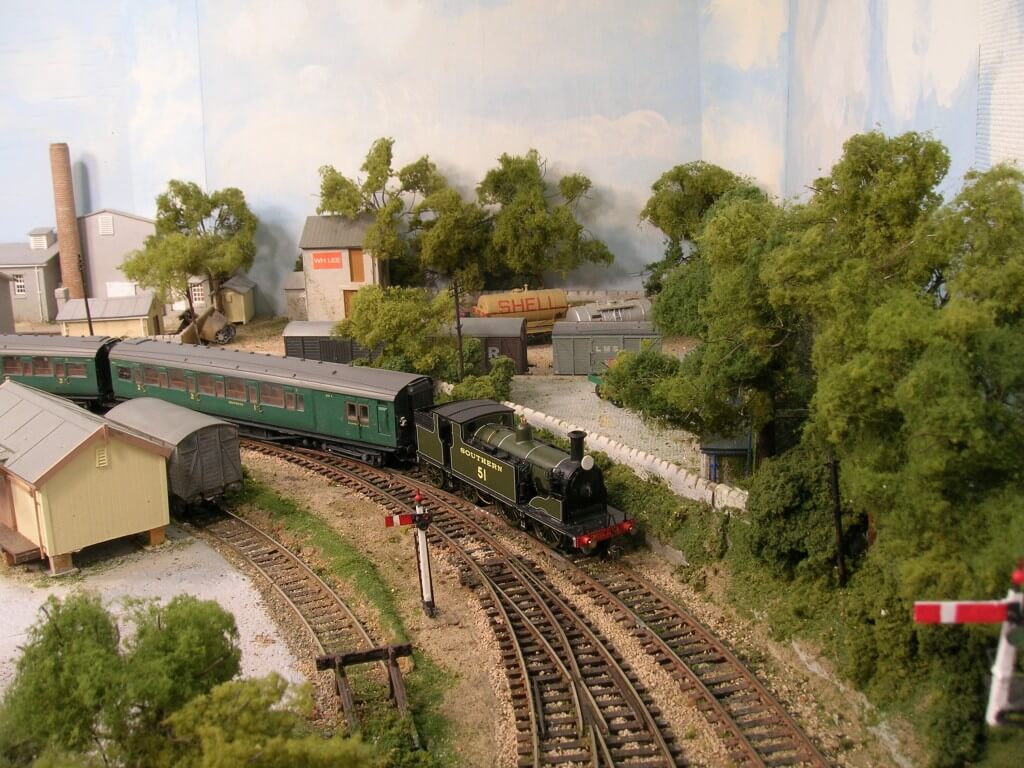 My attitude is that Hintock should look 'right'. I am not overly concerned with detail or precise scale  but I am disciplined and structured in my approach to ensure that nothing out of place is apparent. All must be of a piece and each element coalesce to form a pleasing whole. Here in my imagination Hintock is seen on a Dorset summer's day with appropriate locos and stock to the period and in its sylvan location. One fellow modeler has described the scene(s) on Hintock as '…serene and leisurely…' , others have commented on the atmosphere of place and space. And if I've captured those aspects then I am content.
Even so the creation of an aesthetically pleasing, realistic rendering of Hintock  is not enough for me. There is another dimension;  and that is if the layout does not run well or perform as intended it is no fun at all.  Rather than being a joy to see it come to life a poorly running model railway is a joyless thing. And only serves to remind its owner  something is wrong and that needs attention. (My rule in that event is to fix it straightaway.) As remarked elsewhere on the site, Hintock runs very well because of the care I take to get it, and thus I find, fun and pleasurable to operate.