Christmas at Hintock? How would one show Christmas or winter on a model railway that is captured in time for the season that the railway modeler originally chose in creating it? Well the simple answer is that one cannot show a model railroad set in winter if one originally chose to model a railroad set on a perfect summer's day, like I did. But we live in interesting times in that the period for Hintock is the 1930s, when very little was possible in terms of special effects in films and pictures, yet now many films make use of computer-generated images and many pictures are manipulated through the use of image editing software such as that offered by Adobe, Photoshop.  Below is an image of Hintock where this season that I envisaged has been radically re-engineered from summer to winter, and a particularly wintery night, perhaps Christmas, with a magical coating of snow.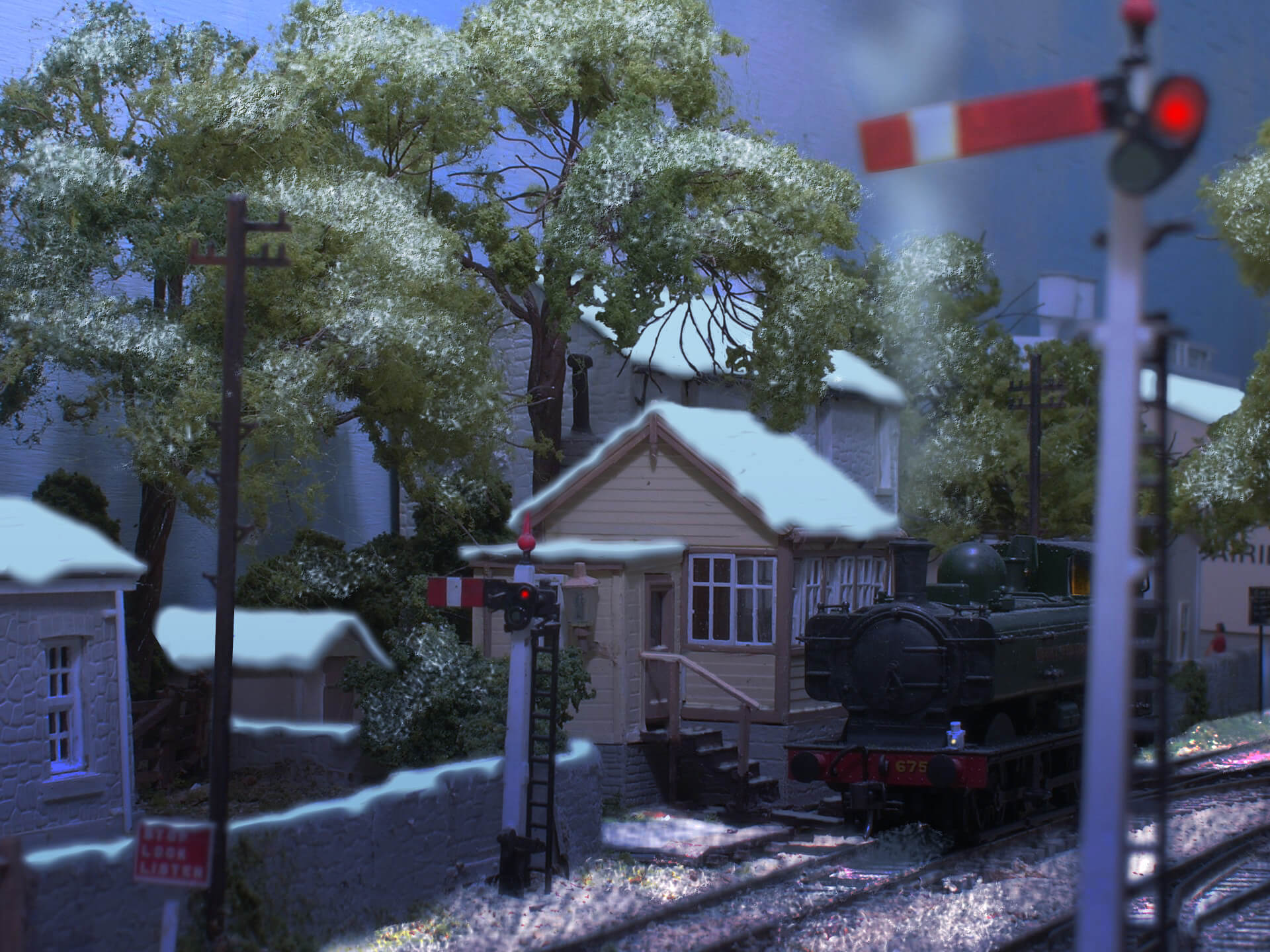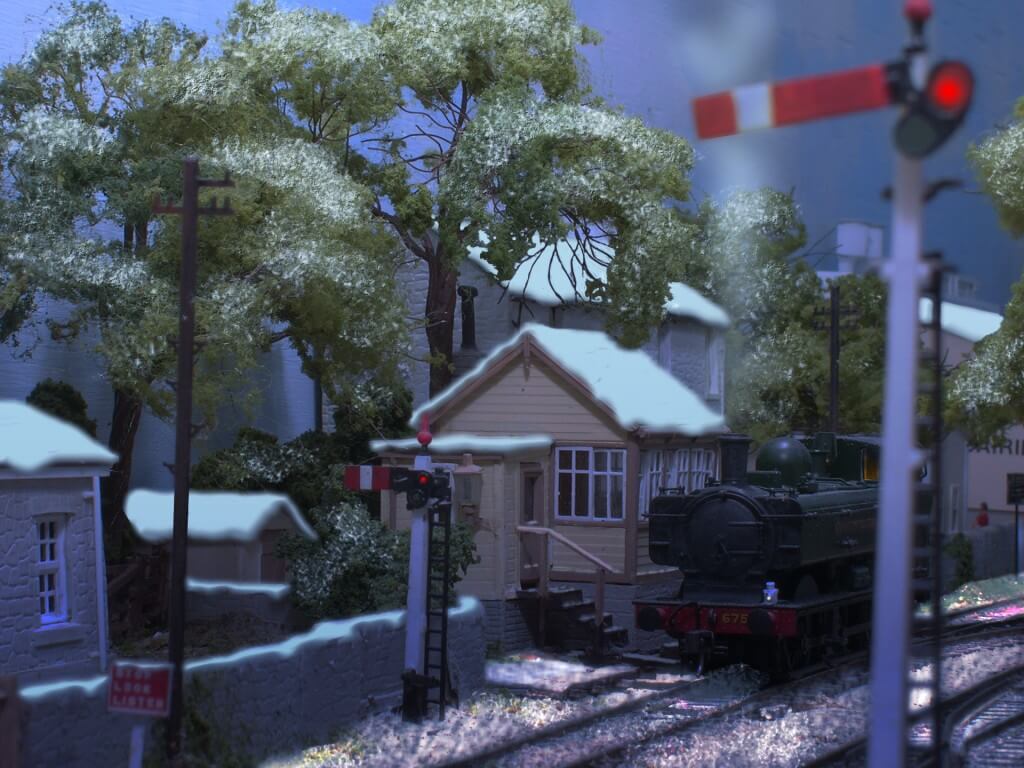 Andy Mitchell is the wonderfully talented fellow for whom I have to thank for this reimagining of Hintock. Andy counts himself a fan of Hintock, and thinks that as far as he is concerned that I have been successful in evoking the time, period, and place of the Dorset that I knew growing up. He used his skills to reimagine Hintock by moving it from summer to this glorious, snowy, crisp winter's day. Andy's talents don't just extend to Photoshop, he is the chairman of the Hampton Court Model Railway Society, a popular model railway club serving Southwest London and Surrey in the United Kingdom. Moreover, he is responsible for redesigning the club's website, www.hamptoncourtmrs.co.uk
If Andy should be taken by another Hintock photo to reimagine it in a novel way, I would hope to once again feature it here, and look forward to that possibility. But most of all now, Andy has my thanks for making my Christmas special through his reworking of a Hintock photograph.