Hintock Branch Past and Present: After getting Hintock Branch on to the web, we were able work on polishing the site, improving the its findability and making sure it loaded quickly. In May 2015, the new Hintock Branch was up and running nicely. Seeing the new theme and redesign on the website made me reach back to when I started railway modeling and Hintock was first published in the conventional way of the day, through a railway modeling magazine. My memory, plus a little searching provided this: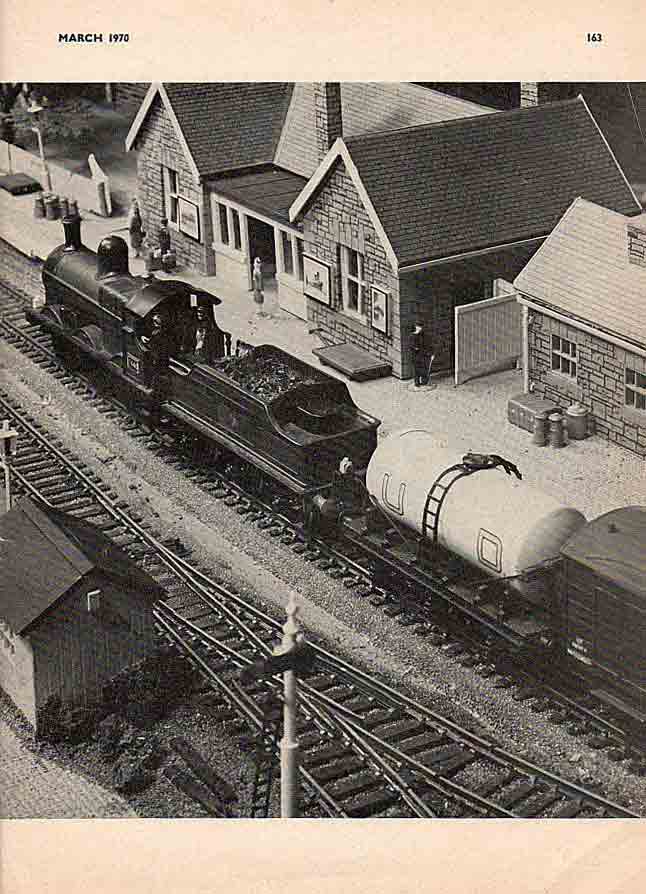 Above is a photograph of the Barley Dean station that featured in the Model Railway News when the late John Brewer was editor. Brian Monaghan, the ace railway model photographer of the period took the photograph.
It certainly stands in stark contrast to modern, web publishing. The above is from March 1970, over 45 years ago. Perhaps it is bit unfair to compare, and in some ways there is no comparison, but to me it satisfying to see a history of published magazine articles stretching back over forty years, and now to have this new opportunity for self-publishing in addition to the magazine format. What do you think? Compare above with below.