Scenery and Buildings
Here I wanted to capture the low lying aspect of the land as the River Brede runs out to the sea, the quay itself and appropriate buildings.
The post and wire boundary fence adds to the openness and also leads the eye through the scene. At one end the line leads out from below a bridge and goes on to disappear behind a stand of trees. In one corner is Wrights Woolen Mill and some cottages and, to balance in the other is Sykes Waterhouse's warehouse. In the goods yard is a store and coal merchant. To the front is the Quay leading away to the left to bound the Brede and extending to the right.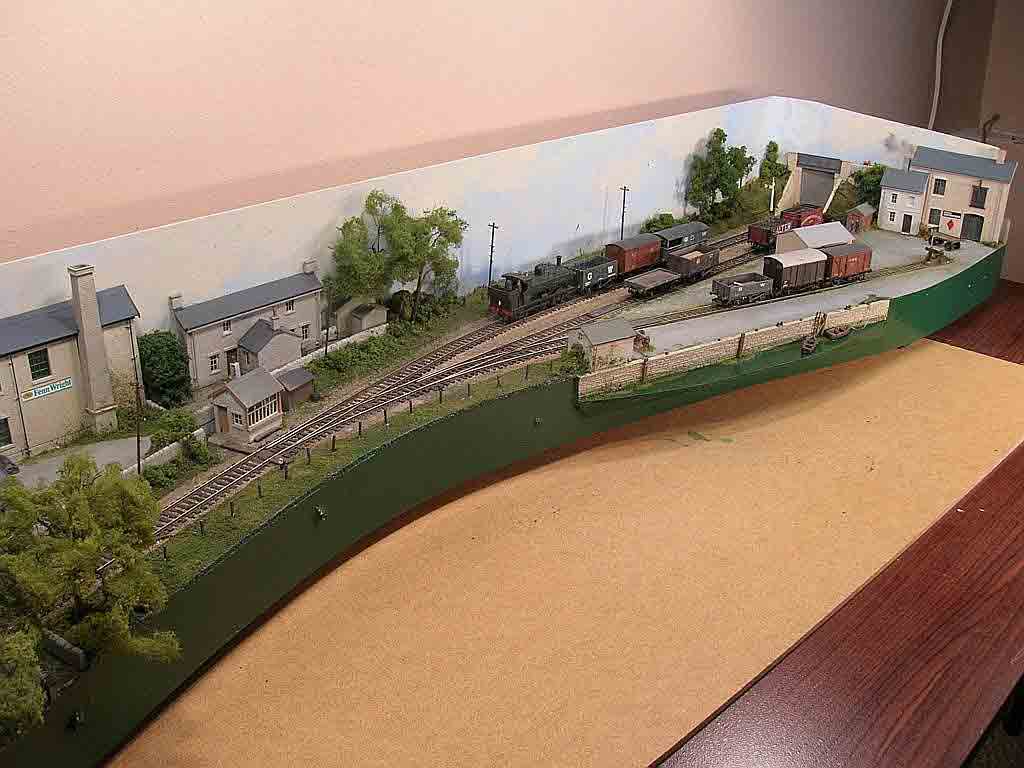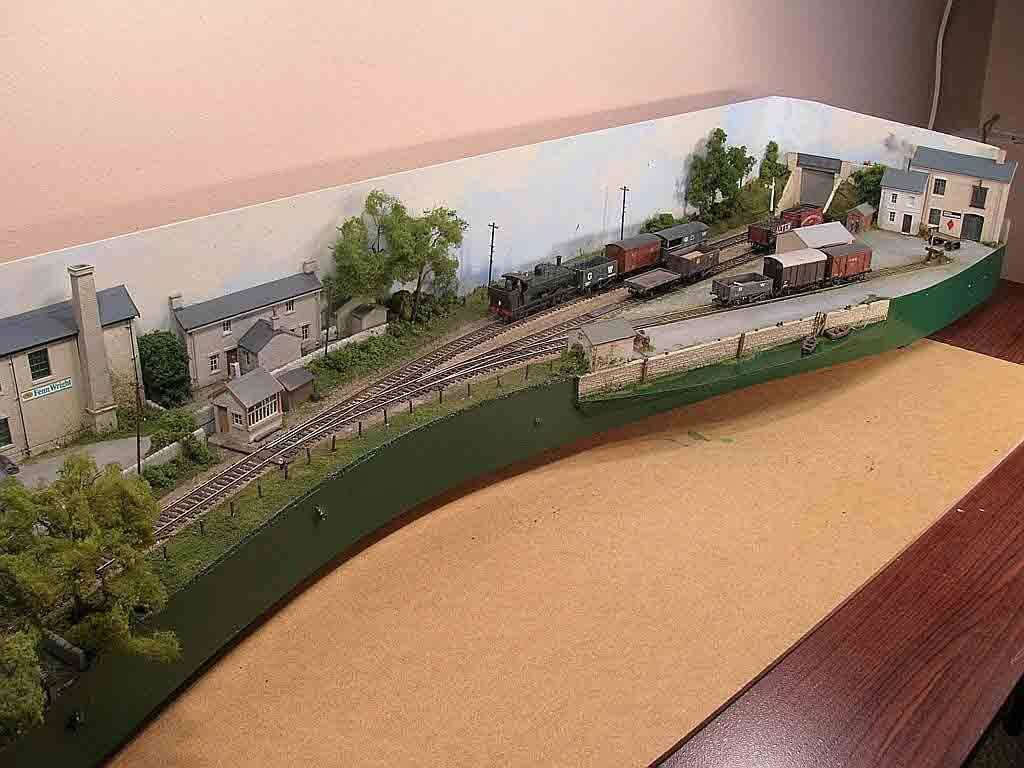 There is also an old signal box serving as a Ground Frame, a permanent way hut among the trees and a fixed distant signal giving notice of the outer Home signal guarding Hintock Station limits. All are scratch built.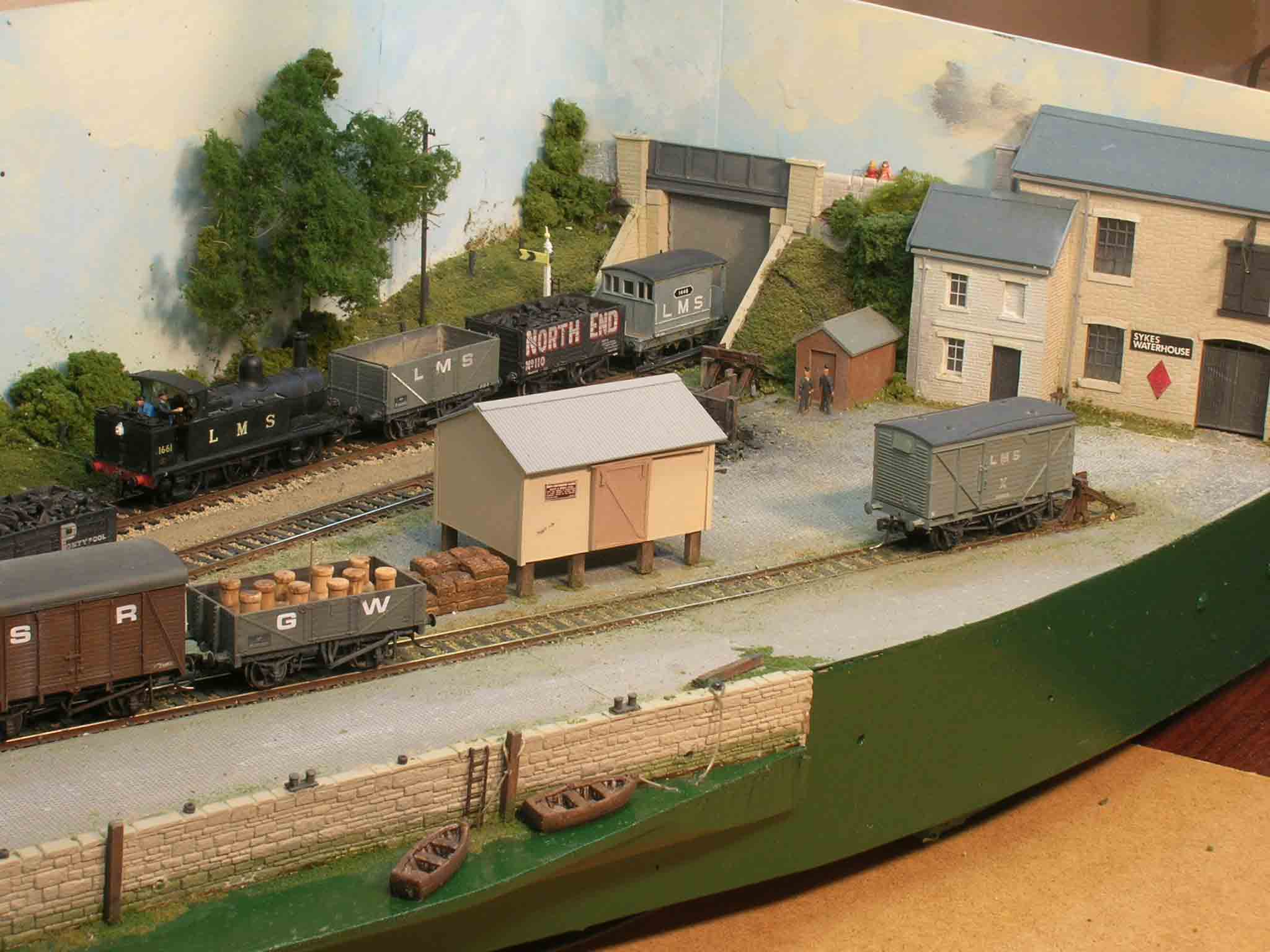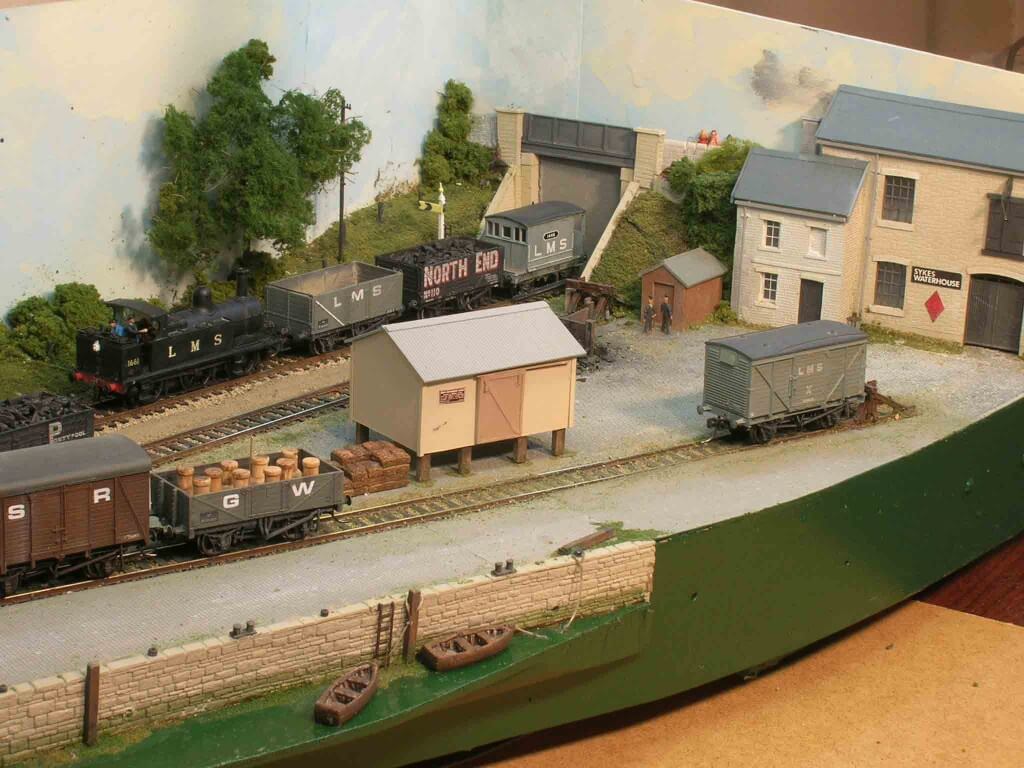 All are of local materials and of a piece, hanging together synergistically to provide a whole that I can admire.
Operation
All that can be done at Hintock Town Quay, of course, is to shunt the yard. This I find a relaxing exercise. Nine different wagons suffice and following my customary methods each has a card. Randomly selecting two or three for a train gives nearly six hundred different combinations. Enough, I find for some quiet and sometime challenging amusement.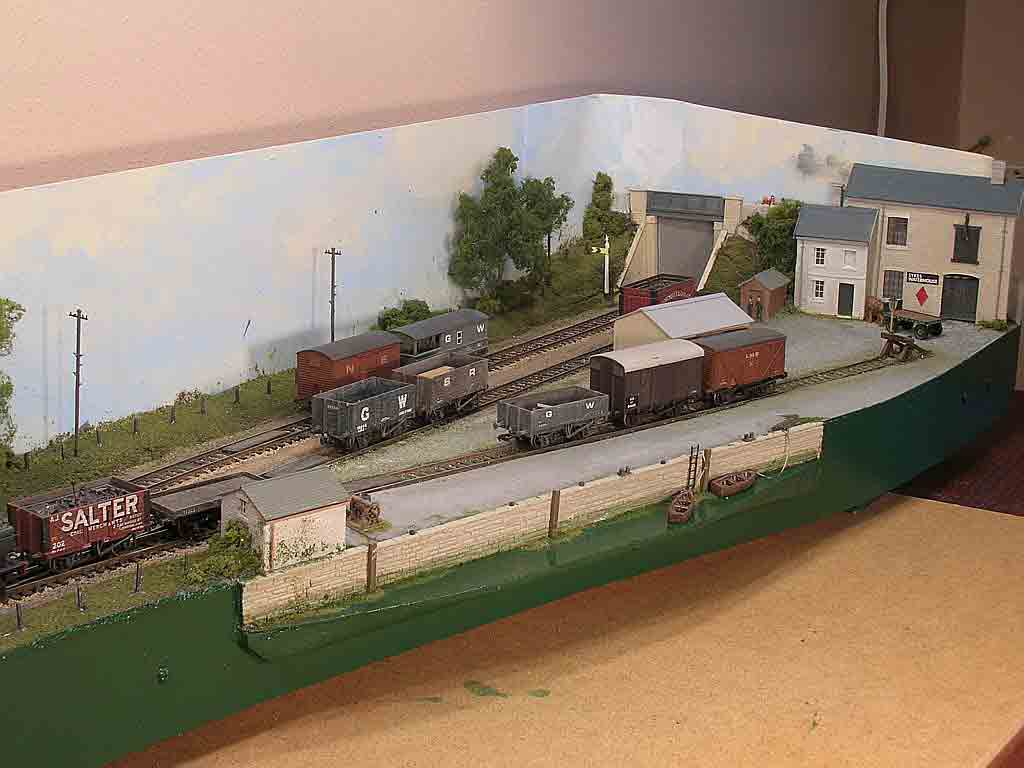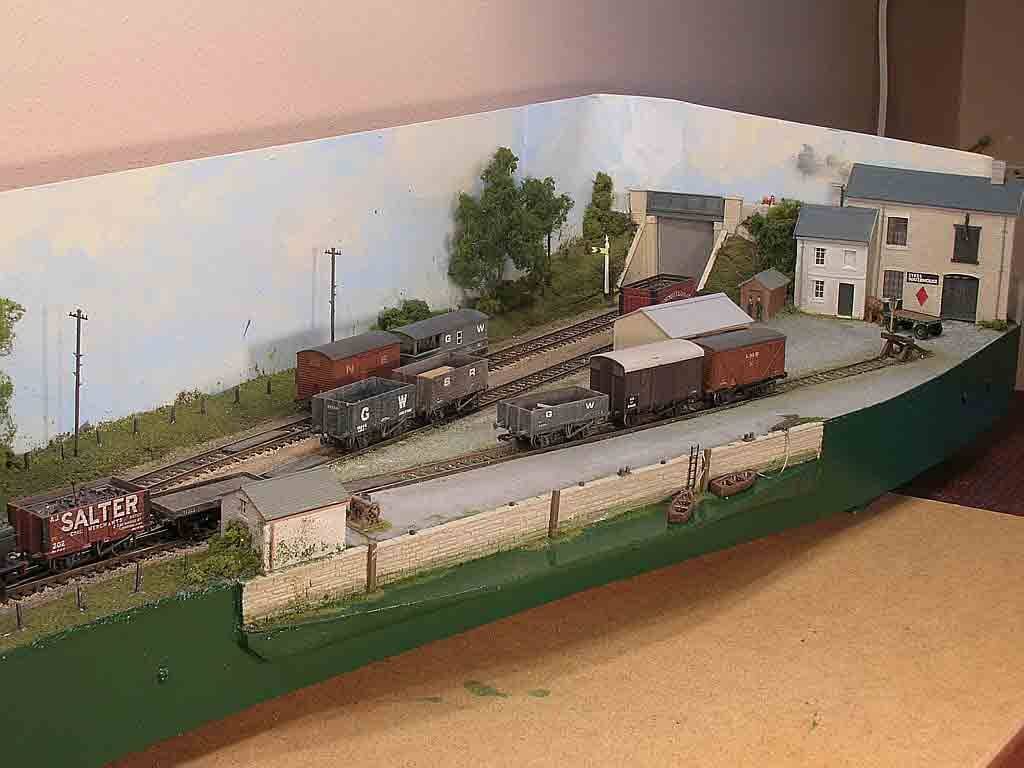 To aid this I use Kadee couplings and magnets and more often than not these provide total 'hands off' operation; another pleasing feature and a satisfying matter.
The Future
Use showed the "playability' of Hintock Town Quay would be enhanced by the addition of a further siding and as the photographs show this is in progress.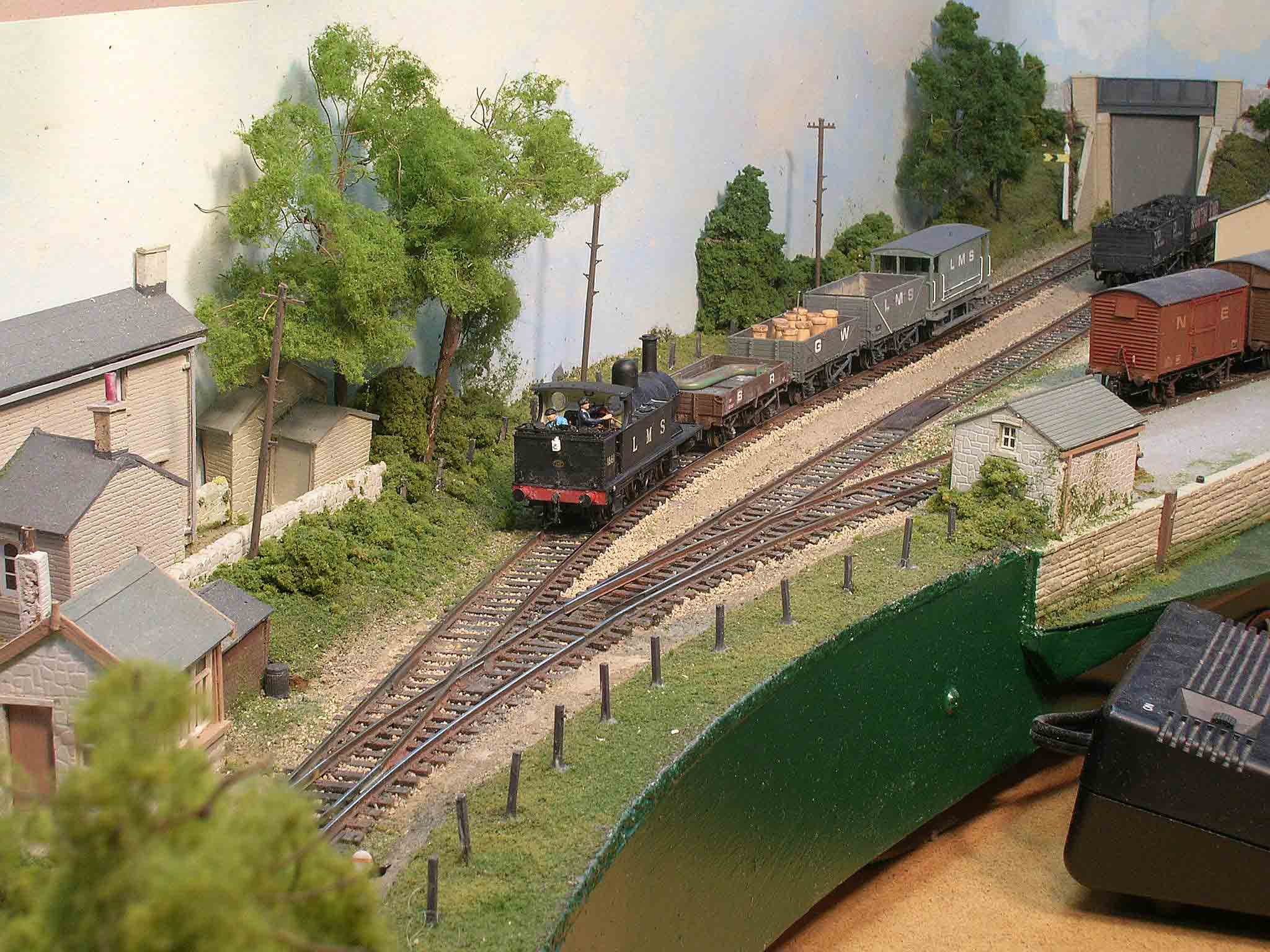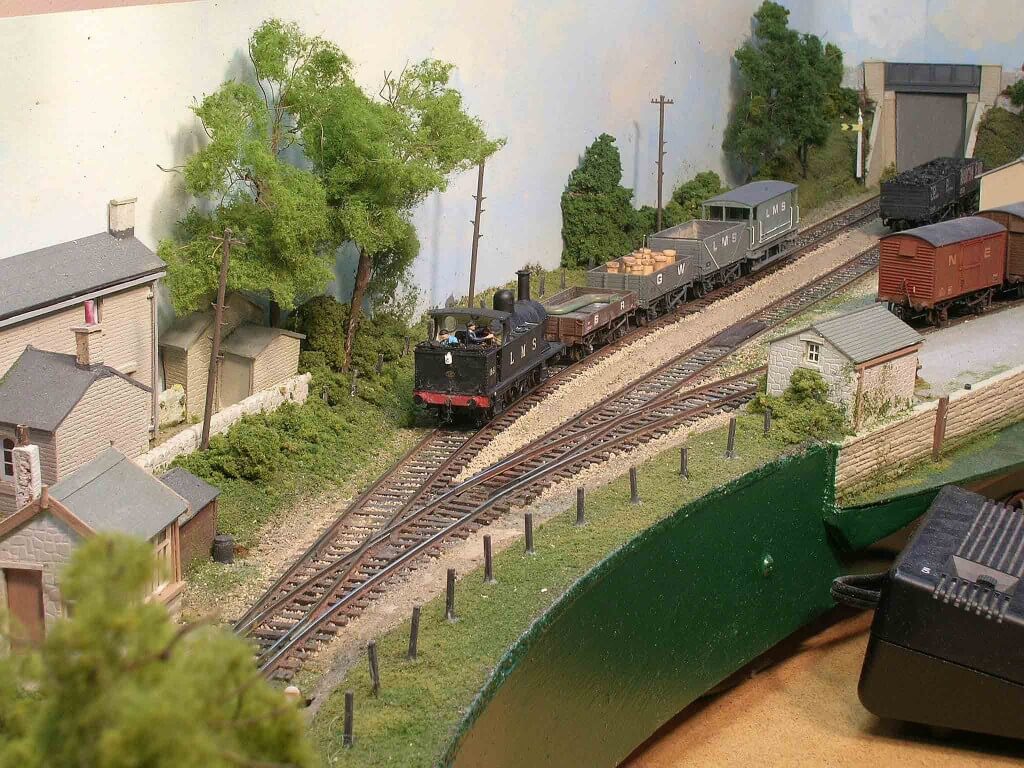 This too enables a further three wagons can be introduced making twelve in all. Shunting four or three from these give nearly 12,000 different combinations. Enough I suggest for anyone's life time of quiet, relaxing and pleasurable pursuit.
Please enjoy the gallery below for additional pictures. Also, see the December 2014 edition of Railway Modeller for an article on Hintock Town Quay.
Pages: 1 2